As a professional manufacturer of transmission parts, ORIS is committed to bringing high-quality transmission products to the global market. Our pulley taper sleeves are made of high-quality HT250 materials. Advanced production equipment and excellent technical team make our products are well received and trusted by customers.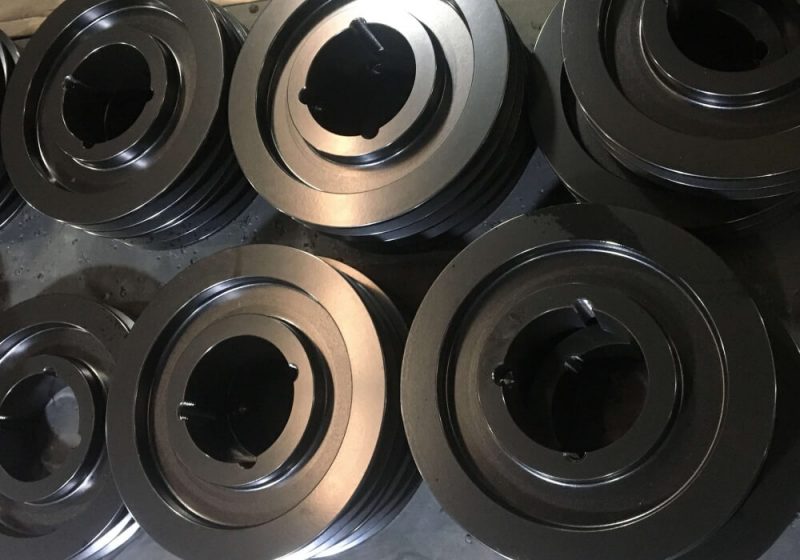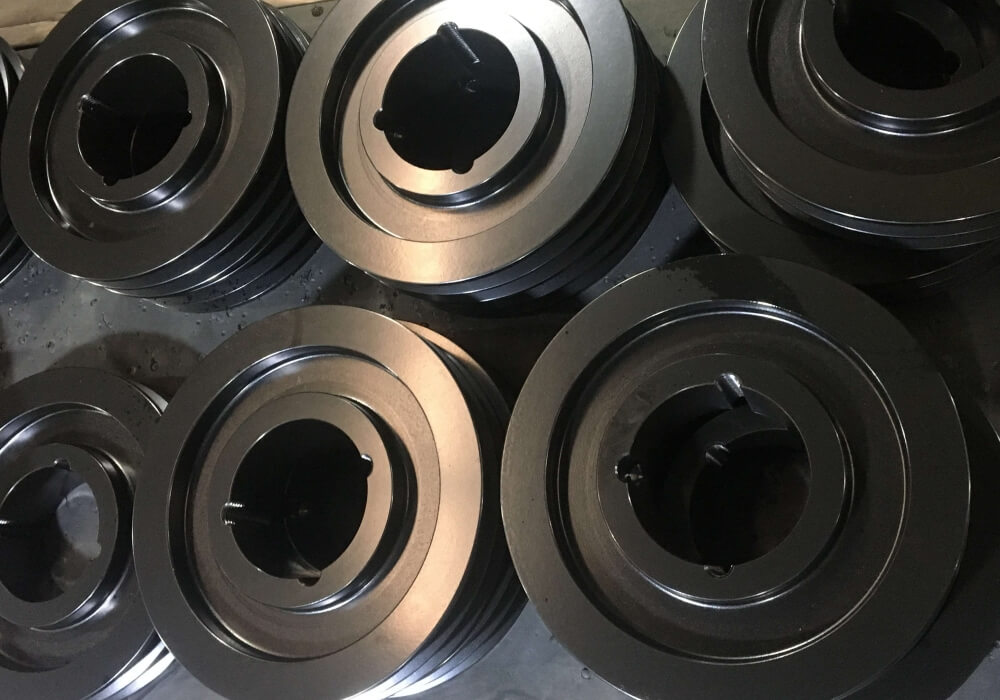 The tapered sleeve pulley is a mechanical connection assembly in which a tapered sleeve is embedded between the installation shaft and the pulley. The pulley is self-locked to the tapered sleeve by the hexagon socket head screw, and the installation shaft is tightly held by the tapered sleeve.
There are mainly TB taper sleeves and QD taper sleeves. The hole where the taper sleeve matches the pulley is half-sided, and the two light holes on the taper sleeve and the two threaded holes on the pulley respectively form a complete hole, also one threaded hole on the taper sleeve and a light hole on the pulley form a complete hole too. Put two screws in the two threaded holes of the pulley during assembling, and the thread action will push the screws to the small end of the taper hole on the pulley as the screws are continuously tightened in the threaded holes on the pulley, while the two light holes on the tapered sleeve are not completely machined through. In this process, the force is transmitted to the taper sleeve when the head of the screw is against the bottom of the light hole, and relative to the pulley, the taper sleeve moves to the small end of the tapered hole of the pulley. At this point, the taper sleeve will continue to wrap the shaft tightly because of the taper, and on the other hand, the shaft will react on the taper sleeve too, and then act on the pulley. In the end, the pulley, taper sleeve and shaft are tightly assembled together.
Machining parts have played a vital role in various industries, including mechanical engineering and automotive manufacturing. These parts are utilized […]

Meeting the Challenges of Industry Needs Oris Precision Engineering is a renowned manufacturer specializing in industrial sprockets. They have earned […]